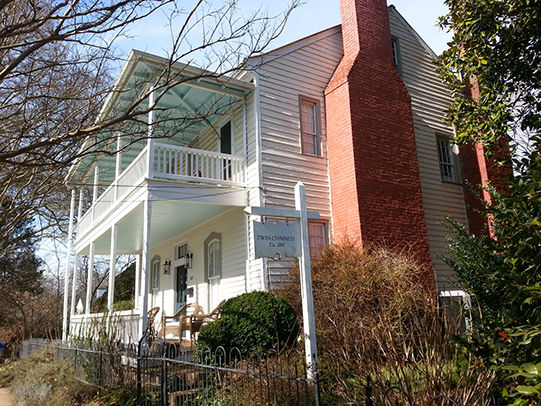 HILLSBOROUGH, NC – We are pleased to announce that Buck Parrish Electric has been selected to provide renovations for The Joseph Suttle House, listed by the National Park Service as one of Shelby's historic places. Known locally as Twin Chimneys, the National Park Service website states the residence was built southwest of Hillsborough sometime between 1820 and 1847, probably for Minor W. Smith.
According to the NPS, the Joseph Suttle House is "one of the best known ante-bellum residences surviving in Orange County. The beautiful, two story Federal-style dwelling features massive gable-end chimneys, good quality Federal interior woodwork and an ornamental late 19th-century porch—all characteristic of the development of the vernacular Federal architecture style in this region."
"We were pleased to be contacted by the owner of this beautiful historic home," said Buck Parrish, company founder.
"The home had electricity added in the early 1900's, and the owner wanted to make sure it was safe."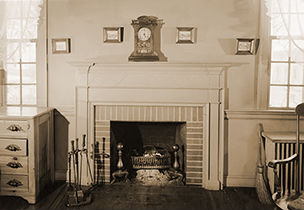 A glorious snapshot of early American architecture, the home was built before the revolutionary war, and is now listed in the Historic American Buildings Survey of the Library of Congress. According to the Library of Congress webpage, the Twin Chimneys residence provides the setting for much of Sara Beaumont Kennedy's Revolutionary novel, Joscelyn Cheshire. The home actually has 5 chimneys; two twins on each side and an additional one in the kitchen.
When Buck Parrish Electric inspected the home, we found knob and tube wiring—which does not meet today's electrical codes. It uses free air to dissipate heat, so any contact with home insulation poses a threat of fire. It is also unable to carry the electric load needed for many modern appliances. We renovated the entire home, removing the knob and tube wiring and bringing it up to today's code with the installation of all new wiring. We also installed a new smoke alarm system, and re-wired some of the original lights to provide safety and comfort for the happy owners.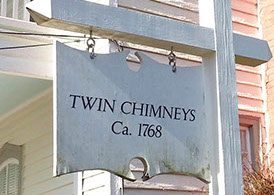 Buck Parrish Electric is a fully licensed and experienced electrical contractor, providing a full range of commercial and residential solutions for customers in the areas of Durham, Chapel Hill, Raleigh, Cary and Apex.